The STELLARIA MINI-STAGES take place in weekly blocks, from Monday to Friday, from 9:30 am to 5 pm
The activities allow you to develop skills in the following areas
Applied Biology (Phycology, ie Algae; Malacology , ie Mollusocs; and Ichthyology , ie . Fishes)

marine biotechnology

Bioinformatics

Biochemistry

Microbiology

Applied Mathematical Modeling

Aquarophilia

Ecology
​
You listed prices already include all activities, insurance, VAT and food (lunch, mid-morning snack and mid-afternoon snack). May include trips to the coast (Estoril line)
We offer 10% discount for siblings.
IMPORTANT NOTE >>> If parents need to leave the young interns earlier (from 8am) or need to pick up later (until 7:30pm) there will be an additional €12.30 (=10 euros+VAT) per hour, or €6.10 for 30 minutes.
Wednesdays STELLARIA CEI




for children aged 4 to 10, throughout the school year (3 trimesters)
A special program for children and young people whose schools take a break on Wednesday afternoons.
Let's pick up local schools. Includes lunch and snack, and departure to the Garden (weather permitting)
​
Afternoons are spent learning engaging topics in a consistent and fun way, through the interdisciplinary STREAM methodology *
* Science, Technology, Reading, Engineering, Arts&Music, and Maths = Science, Technology, Reading, Engineering, Arts&Music, and Mathematics.
​
Every week there is a new theme to explore, with activities suitable for the age group.
​
GRADES:
Program involves attendance and enrollment for the academic year (from 1 September to 30 June, during school periods).

Reservations can be made from July for the academic year starting in September through pre- registration (€50 (deducted from the initial monthly payment) .

Payment for the academic year can be made:
monthly >> €123 at the beginning of each month during the 9 academic months

quarterly >> €350.55 (=3x €123 with a 5% discount) paid at the beginning of each quarter,

or a one-off payment for the entire academic year >> €996.30 (ie 9 academic months with 10% discount)
10% discount for siblings.
​
Here are some of the themes ( NOTE : they are the same as those of our ATL and '|STREAM Workshops , always explored in an interdisciplinary way.
Art in the sky (1): Constellations
Art in the sky (2): Comets, etc.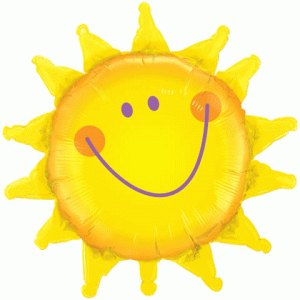 Planets of the solar system
The moons of the solar system
Playing with numbers and numbers
Visual and mental calculation games
Thought of the day: Algorithm
Camouflage and Vision in Animals
'Java' programming for children
Energy of Waves and Tides
Everything (or almost everything) about Pisces
Sounds and silences: the art of communicating
Journey to the time of 'dinosaurs'
Horses, donkeys and zebras
IMPORTANT NOTES:
1. We operate with a Pre-Registration regime of €50 (deducted from the final total amount).
2. We have two ´mascots´ cats that are very calm, sweet and well treated in the company. In the event of an alert of the existence of a young person with a specific allergy, we will be able to keep the cats away from the premises during the stay of the young people, if it is useful.