The STELLARIA MINI-STAGES take place in weekly blocks, from Monday to Friday, from 9:30 am to 5 pm
The activities allow you to develop skills in the following areas
Applied Biology (Phycology, ie Algae; Malacology , ie Mollusocs; and Ichthyology , ie . Fishes)

marine biotechnology

Bioinformatics

Biochemistry

Microbiology

Applied Mathematical Modeling

Aquarophilia

Ecology
​
You listed prices already include all activities, insurance, VAT and food (lunch, mid-morning snack and mid-afternoon snack). May include trips to the coast (Estoril line)
We offer 10% discount for siblings.
IMPORTANT NOTE >>> If parents need to leave the young interns earlier (from 8am) or need to pick up later (until 7:30pm) there will be an additional €12.30 (=10 euros+VAT) per hour, or €6.10 for 30 minutes.
ATL and STREAM Workshops

for children from 3 to 10/11 years old,




throughout the school year
Our aim during the activities is to ensure that time with us is spent safely, learning consistently and fun through the STREAM methodology * ( * STREAM stands for Science, Technology, Reading, Engineering, Arts&Music, and Maths = Science, Technology, Reading, Engineering, Arts&Music, and Mathematics).
There is always a new theme to explore, or an old theme to consolidate and explore further, and everything is always accompanied by a loving and experienced team in carrying out activities appropriate to the age group, interests and skills of each participant. .
And, whenever possible, with a local walk or even a trip to Jardim da Estrela or along the Tagus River, for a happy walk, and moments of relaxation and outdoor games.
​
Here is a list of some of the many themes we explore, always in an interdisciplinary way:
vs.




STREAM




because reading is an essential skill
Art in the sky (1): Constellations
Art in the sky (2): Comets, etc.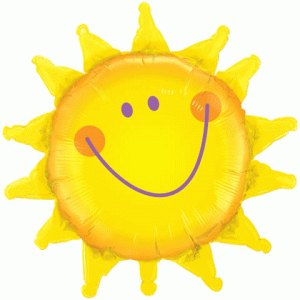 Planets of the solar system
The moons of the solar system
Playing with numbers and numbers
Visual and mental calculation games
Thought of the day: Algorithm
'Java' programming for children
Camouflage and Vision in Animals
Everything (or almost everything) about Pisces
Sounds and silences: the art of communicating
Journey to the time of 'dinosaurs'
Horses, donkeys and zebras
NOTAS IMPORTANTES:
1. Funcionamos com um regime de Pré-Inscrição com €50 (a descontar do valor total final).
2. Temos duas gatas ´mascotes´ muito tranquilas, meigas e bem tratadas na empresa. Em caso de alerta de algum/a participante com alergia especifica, poderemos manter as mascotes noutro local durante as actividades, se fôr útil.
PLEASE NOTE:
1. We request a €50 enrollment fee (which will be deducted once you pay for the full fee).
2. We have on site two mascots (two gentle cats). Please alert us if there is any concern or allergy, and we will ensure the cats will stay at home and away from the premises when you or your kids plan to be here.