The STELLARIA MINI-STAGES take place in weekly blocks, from Monday to Friday, from 9:30 am to 5 pm
The activities allow you to develop skills in the following areas
Applied Biology (Phycology, ie Algae; Malacology , ie Mollusocs; and Ichthyology , ie . Fishes)

marine biotechnology

Bioinformatics

Biochemistry

Microbiology

Applied Mathematical Modeling

Aquarophilia

Ecology
​
You listed prices already include all activities, insurance, VAT and food (lunch, mid-morning snack and mid-afternoon snack). May include trips to the coast (Estoril line)
We offer 10% discount for siblings.
IMPORTANT NOTE >>> If parents need to leave the young interns earlier (from 8am) or need to pick up later (until 7:30pm) there will be an additional €12.30 (=10 euros+VAT) per hour, or €6.10 for 30 minutes.
STELLARIA




C.E.I. Centro Educativo Interdisciplinar
It has been worrying to note that there seems to be an increasing number of children between 5 and 11/12 anos, who have not yet mastered the basics of reading, writing and arithmetic.
​
Without these skills, they will certainly have greater difficulties in schooling, and will be more likely to give up on new learning and other future challenges.
​
The potential reasons for this are diverse, including "new" pedagogical concepts and methodologies, or the option of parents/guardians not to intervene with what the school provides, or impose learning.
Our LEARN BEYOND SCHOOL program consists of :
discover what motivates and fascinates each child, and encourage them to explore their own skills

find alternative and fun solutions, to stimulate a taste for the adventure of learning more and better

provide personalized attention and individualized support, whether sessions are one-on-one or in small groups

use the most appropriate methodology(s) in each case, and at each moment

work rigorously but informally, without pressure, and on a regular basis (essential!)

holding sessions both indoors and outdoors, in order to promote meaningful teaching, which can be connected to what surrounds us.

constant monitoring, always seeking to ensure the involvement of parents or guardians along the way.
​
​
​
​
​
​
​
​
​
​
OPTIONS to be defined for each case:
individual lessons / em groups of 2 / in groups of 3 / in groups of 4 / in groups of 5 (same grade level)

education level: from kindergarten (3 years) and pre-primary, up to 12th grade

face-to-face (recommended) / online / hibrido (ie online and face-to-face classes)

in Portuguese / English / French

regularity: 1, 2, 3, 4, or 5 sessions per week

time: to be defined, between 8 am and 9 pm (Portugal time)

tuition fees paid per academic year or per quarter (please consult our price list )
​
DISCOVER OUR SPECIAL PROGRAMS:
​
READING and WRITING

NUMBERS & SHAPES

FUN with PHYSICS

THE EARTH INSIDE AND OUT

DNA STORIES

PAINTING POETRY
Arte no céu (1): Constelações
Arte no céu (2): Cometas etc.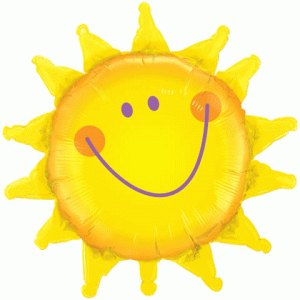 Planetas do sistema solar
A Terra por dentro e por fora
Fazer pasta peganhenta ('slime')
Brincar com algarismos e números
Jogos de cálculo visual e mental
Pensamento do dia: Algoritmo
Programação 'Java' para crianças
Energia das Ondas e Mares
Ovos: as embalagens naturais
Camuflagem e Visão nos animais
Tudo (ou quase tudo) sobre Peixes
Como voam as (algumas) aves
Sons e silêncios: a arte de comunicar
Viagem ao tempo dos 'dinossauros'
IMPORTANT NOTES:
1. We operate with a Pre-Registration regime of €50 (deducted from the final total amount).
2. We have two ´mascots´ cats that are very calm, sweet and well treated in the company. In the event of an alert of the existence of a young person with a specific allergy, we will be able to keep the cats away from the premises during the stay of the young people, if it is useful.
​
Link to the enrolment form (with price plans with and without meals:
https://forms.gle/Qa667tT4xH4u21jP7
​